2021 Coon Bone Tournament
June 3-6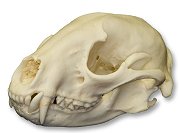 MAY 1 DEADLINE
for
Member Only Registration & Deposit Payment

The Coon Bone, our annual beach trip tournament, will be played over four days of handicapped competiton. Each day there will be a two-man team handicap competition (with everyone having a different partner each day). In addition, there will be an individual Coon Bone Championship competition with the trophy presented to the competitor who has the three best net scores out of four days. Yes, you only have to count three out of four scores!
Team Competition Prizes (based on a field of 16 players): Each competitor will pay $15 per day into a betting pool which will be paid out to the winners of the daily team competitions. $240 will be paid each day as follows: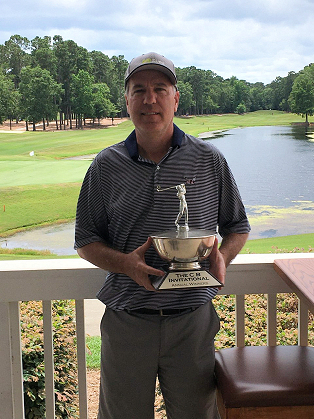 Andy Carter
2020 Coon Bone Champion
1st Place = $100
2nd Place = $60
3rd Place = $40
Closest To Pins = $10 each
Individual Championship Prizes (based on a field of 16 players):

Coon Bone Champion
$150 Gift Certificate

Second Place
$100 Gift Certificate

Third Place
$75 Gift Certificate

Fourth Place
$50 Gift Certificate
IMPORTANT: We have reserved space for the first 16 members who register and pay a $100 deposit.
We will NOT be able to add any players after the first 16 have registered... so, if you want to play in this event you need to register EARLY!
$100 DEPOSIT DUE BY MAY 1
Deposits should be paid directly to Caledonia Golf Vacations
Click on the following link to pay your deposit:
NOTE: Group Leader = Tim Barnhill
Accommodations have been reserved for Thursday through Saturday night at True Blue Villas.

On this year's trip we will play the following courses:

Thur June 3
12:00PM Pairings Luncheon at True Blue
Join your fellow competitors for lunch at True Blue Golf Club where we will announce the pairings for all four days!

Following Golf

- Drinks & Dinner at

The PIT

First Round of Drinks Courtesy GGS!

Fri June 4

Sat June 5

Following Golf - Steak Cookout
(Only $20 per person)

Sun June 6

Following Golf - Award Ceremony and Prize Distribution
COST: 4 Day / 3 Night package = $459.50

Price includes:
3-nights Accommodations at True Blue Villas
Four days of golf with carts
Onsite practice facility & range